 Write Around Portland provides high-quality, participant-centered, creative writing workshops. Most of our workshops run for ten weeks, two hours per week.
The workshop curriculum focuses on experiential learning, generating new writing and building on the writers' strengths. Workshop participants write stories, poems, memoirs, letters and essays while experimenting with imagery, character development, dialogue and early-draft revision. To build community through writing, our workshops are facilitated by extensively-trained volunteers who write and share alongside participants through a series of freewrites and positive, strength-based feedback.
TRADITIONAL WRITING WORKSHOPS
We hold free writing workshops for adults and youth in hospitals, schools, treatment centers, correctional facilities, homeless shelters, low income housing residences and other social service agencies (list of previous partners). To ensure everyone has access to writing in community, we provide journals, pens, bus tickets, childcare and snacks for participants in these workshops.
Interested in bringing a Write Around Portland workshop to your agency? Call 503.796.9224 or fill out our contact form.
Interested in joining a traditional workshop? Fill out our participant info form.
Write with us and help support the communities we serve!
Proceeds from the workshops below help support Write Around Portland's free traditional writing workshops in low-income housing communities, correctional facilities, hospitals, schools, treatment centers and other social service agencies.
---
AUTHOR WORKSHOP: Make Meaning Through Metaphor with Kate Gray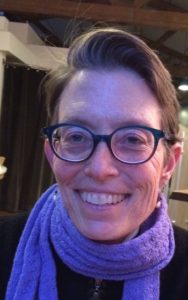 Spend Saturday, March 25 from 10 am to noon writing with local poet and author Kate Gray!
Explore your unique sensibility through the fresh connections you make in your writing. Dig into comparisons between unlike objects, and expand your readers' minds. In this workshop, you'll free-write, read and laugh within a community of writers..
Kate Gray's passion is being a teacher, a writing coach and a volunteer writing facilitator with women inmates and women veterans. She is the author of three poetry collections, and her first novel, Carry the Sky, stares at bullying without blinking.
Day: Saturday, March 25, 2017
Time: 10am-12noon
Location: Write Around Portland office, 133 SW 2nd  Ave, Portland
Fee: $35
To register, call us at 503.796.9224 or register online here.
---
Workshops at HOTLIPS Pizza

Our writing workshops at HOTLIPS Pizza are perfect for both the new and seasoned writer. Start your day with the written word and delicious pastries, coffee and tea provided by Grand Central Baking Company. Attend one, attend them all! Workshops are held 3rd Thursdays and most last Sundays from 9-11am.
Location: HOTLIPS Pizza, 2211 SE Hawthorne Blvd. on the TriMet #14 bus line.
Fee: $10-$30 sliding scale, per workshop. Please bring a journal or notebook and a favorite pen. Register online now.
---
Workshops for Employers and Other Groups
Bring a Write Around Portland workshop to your workplace, company meeting or other group event. Our workshops have been the medium for staff retreats, team-building seminars and developing communication skills. We can also adapt the curriculum and duration to meet your needs. Let us know what you'd like and we'll see what we can do. Learn more here.