 Workshops
Write Around Portland provides high-quality, participant-centered, creative writing workshops. Most of our workshops run for ten weeks, two hours per week.
The workshop curriculum focuses on experiential learning, generating new writing and building on the writers' strengths. Workshop participants write stories, poems, memoirs, letters and essays while experimenting with imagery, character development, dialogue and early-draft revision. To build community through writing, our workshops are facilitated by extensively-trained volunteers who write and share alongside participants through a series of freewrites and positive, strength-based feedback.
Write with us and help support the communities we serve!
Proceeds from the workshops below help support Write Around Portland's free traditional writing workshops in low-income housing communities, correctional facilities, hospitals, schools, treatment centers and other social service agencies.
---
 Prompt Online

"If you're in a rut, Prompt will get you out. If you're lacking confidence in your writing, it will build you up. And if you don't think you have a unique voice, it will prove you wrong!" — Past Prompt participant
Write Around Portland offers unique workshops designed for writers and aspiring writers who want to participate in a Write Around workshop and support the communities we traditionally serve. Prompt is your chance to write in community with others following the acclaimed Write Around model. Registration required.
Session #1: 10 Thursdays, Jan 7 –  Mar 11, 2021, 6:30-8:30 pm (Pacific Time) – Registration Closed.
Session #2: 10 Saturdays, Mar 13 – May 15, 2021, 10:00 am-12:00 pm (Pacific Time) – Registration Closed.
Session #3: 10 Thursdays, Sept 16 – Nov 18, 2021, 6:30-8:30 pm (Pacific Time) – Registration Closed.
Location: In the comfort of your own home or any location with a tech device with microphone & camera capabilities and Internet access. You will receive a Zoom link to the online workshop in your registration confirmation email.   
Fee: $300 (Payment plans available.) 
Click here for more details about Prompt.
---
Online Writing Workshops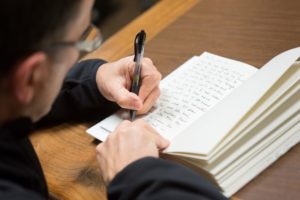 Writing is often thought of as something done in isolation; we know there is immense power when writing is done in community. Join us for 90 minutes of creativity and community-building, with generative writing exercises, sharing and strengths-based feedback. Our workshop model, refined over 22 years, is proven for people of all writing levels: from the budding writer to the published author.
Fall 2021: Every other Thursday, September 23 through December 16, from 11 am to 12:30 pm (Pacific Time). 
Thursday, Sept 23 from 11 am-12:30 pm – Registration Closed. 
Thursday, Oct 7 from 11 am-12:30 pm – Registration Closed.
Thursday, Oct 21 from 11 am-12:30 pm – Registration Full. Please join us next month!
Thursday, Nov 4 from 11 am-12:30 pm
Thursday, Nov 18 from 11 am-12:30 pm
Thursday, Dec 2 from 11 am-12:30 pm
Thursday, Dec 16 from 11 am-12:30 pm
Register for workshops here:
 We look forward to writing and connecting with you in this creative community space!
Click here for more workshop details.
---
Bi-Monthly BIPOC Online Writing Workshop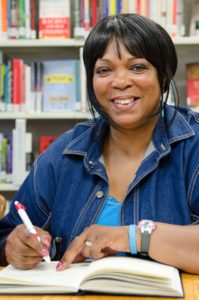 For people who identify as Black, Indigenous or People of Color (BIPOC).
2nd & 4th Friday of every month from 4 to 5:30 pm (Pacific Time), Free. (No workshops 11/26 & 12/24.) Workshops are held via Zoom. Pre-registration is required. 
Registration opens the 1st of the month every month.
Click here for more workshop details. 
---
Workshops at HOTLIPS Pizza –

suspended due to COVID-19

Our writing workshops at HOTLIPS Pizza are perfect for both the new and seasoned writer. Start your day with the written word and delicious pastries, coffee and tea provided by Grand Central Baking Company. Attend one, attend them all! Workshops are held 3rd Thursdays and most last Sundays from 9-11am.
Location: HOTLIPS Pizza, 2211 SE Hawthorne Blvd. on the TriMet #14 bus line.
Fee: $10-$30 sliding scale, per workshop. Please bring a journal or notebook and a favorite pen. Registration will reopen in 2022.
---
Workshops for Employers and Other Groups
Bring a Write Around Portland workshop to your workplace, company meeting or other group event. Our workshops have been the medium for staff retreats, team-building seminars and developing communication skills. We can also adapt the curriculum and duration to meet your needs. Let us know what you'd like and we'll see what we can do. Learn more here.