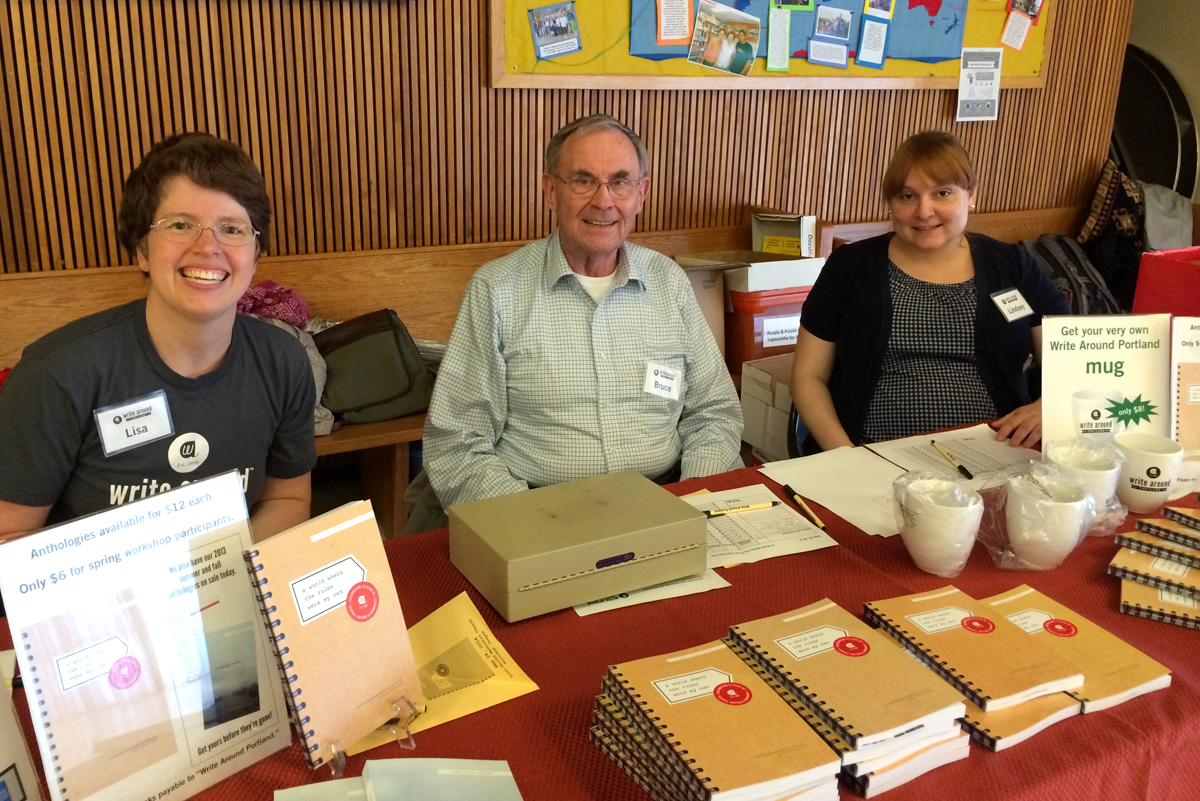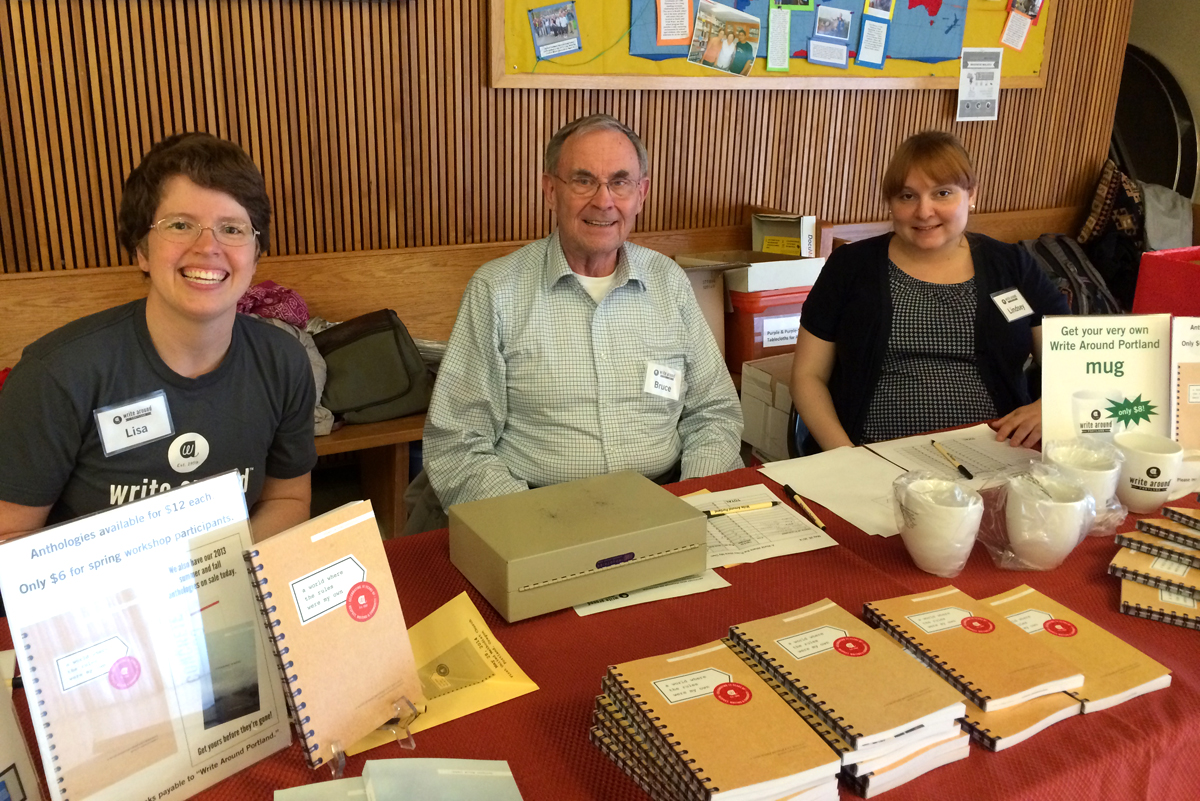 Donate at Any Level
Whether you would like to make a monthly or one-time donation, donate for your birthday, set up an employer match, or create a bequest there are many ways to give to help change lives through the power of writing! Pledge to change lives through the power of writing today!
Join Inkwell
Inkwell is the group of sustaining donors who make ongoing monthly or quarterly gifts to Write Around Portland to change lives through the power of writing.
Inkwell members have different, personal reasons for joining:
"How I spend my money is a reflection of my values. A monthly gift to Write Around Portland is one way to ensure that I am having the kind of impact I want to have on my community."
"I can't give as much as I'd like to all at once. Smaller gifts throughout the year expand my giving capacity."
What's your reason? Click here to change lives. 
---
Intern
Internships are available year round (Spring: Jan-May, Summer: June-Aug, Fall: Sept-Dec).
Deadlines to apply:
November 15 for Spring; April 15 for Summer; July 15 for Fall
We value diversity in all its forms, and highly encourage people from all socioeconomic levels, races, ages, ethnicities, nationalities, genders, sexual orientations, health statuses, physical and mental abilities, education levels, religions and backgrounds to apply. For more information and to apply, please click here.
---
Hold a Journal Drive
When someone joins us for a workshop, we give them their very own journal. Providing a donated journal to every participant conveys that our community truly does value their stories and their lives. We are honored to hold journal drives in partnership with Portland area businesses, schools and places of worship.
A journal drive is like a food drive. We provide a collection box, signs, sample announcements and anything else that would make it easy for you to host a journal drive.
Call 503-796-9224 or email info@writearound.org to learn more about hosting a journal drive.
If you would like to help by personally donating a journal, you can drop it off at our office.
---
Host a Party
Workshop participants are eager to share their stories with new audiences. We are happy to host a reading or writing workshop in your home to introduce your friends and family to Write Around Portland. A house party and reading is a great way to change lives through the power of writing. We've designed a House Party Host Guide with hosting tips and ideas.
There are other ways to help raise funds for Write Around Portland, too. Here are 8 fun & easy fundraising ideas! For more info, call 503.796.9224.