 If you wish to request an accommodation, please contact us one week before the scheduled event.
Community Readings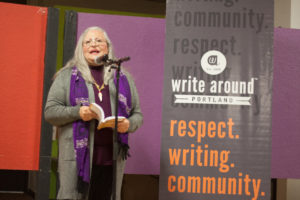 Twice a year, in May and December, Write Around Portland holds readings featuring participants in our free community writing workshops. Our readings promote respect for diverse groups and provide an opportunity to hear the powerful stories of gifted writers in our workshops. Few Portland events include so many diverse voices.
Readings are free, ADA-accessible and open to the public.
Raise Your Pen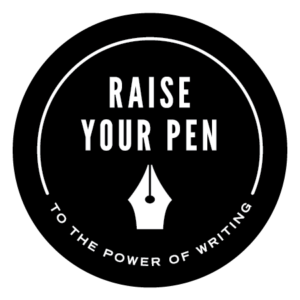 Thank You!
A huge thank you again to everyone who was able to join us for and donate to Raise Your Pen last week! Thank you for raising your pen to the power of writing! 
Together we raised more than $75,000 to continue bringing creative writing workshops to adults and youth in shelters, prisons, hospitals and social service agencies. 
Save the date for Raise Your Pen 2019 on October 11th!