 If you wish to request an accommodation, please contact us one week before the scheduled event.
20th Anniversary Calendar of Events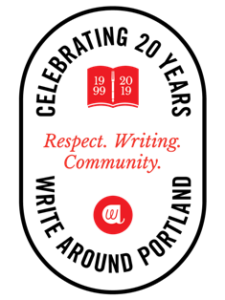 2019 marks Write Around Portland's 20th year! We hope you'll mark your calendars and join us in the celebration.
Community Readings
Twice a year, in May and December, Write Around Portland holds readings featuring participants in our free community writing workshops. Our readings promote respect for diverse groups and provide an opportunity to hear the powerful stories of gifted writers in our workshops. Few Portland events include so many diverse voices.
This year we are celebrating 20 years of writers! We'll have cake, an anthology retrospective to share and new pieces from our 2019 workshop participants.
Readings are free, ADA-accessible and open to the public.
Community Reading, Book Release Party and 20th Anniversary Celebration!
Thursday, December 12 from 6:30 to 8:30 pm at Taborspace, Dining Room, 5441 SE Belmont St, Portland, OR 97215
Featuring writers from workshops in our fall 2019 season as well as writers published over our past 20 years!
Taborspace is located at the corner of SE Belmont and SE 55th Ave on the TriMet #15 bus line.
There is limited onsite parking available in the parking lot at SE Belmont between 54th and 55th Avenues. There is also free street parking available in the neighborhood.
Books will be available for purchase. Free guided playtime for children is provided.
Raise Your Pen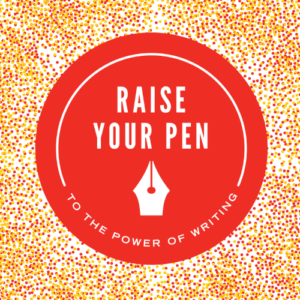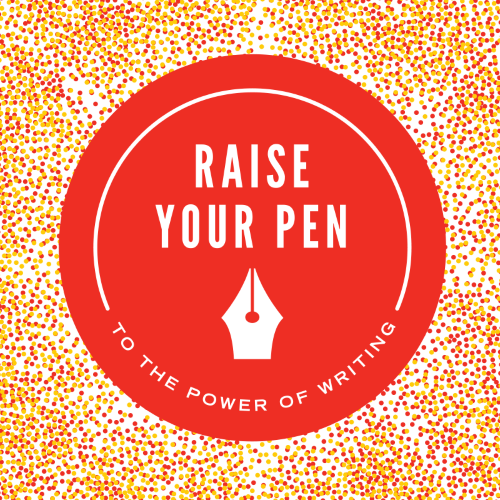 Save the Date and Celebrate 20 Years with Us!
Raise Your Pen, our annual party with a purpose on:
Friday, October 11, 2019 | 6-9:30 pm
Early bird pricing available now through September 1. Learn more here.